ANCIENT NUTRITION Multi Collagen Protein 16.6 oz Chocolate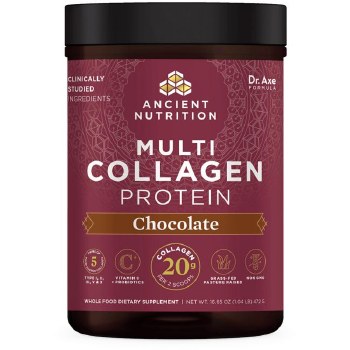 ANCIENT NUTRITION Multi Collagen Protein 16.6 oz Chocolate
$52.95 $42.39 $10.56
Ancient Nutrition Multi Collagen Protein is powered by a clinically studied fermented collagen, created from 4 real food sources: beef, chicken, fish and eggshell membrane

Collagen benefits can include:
Improved appearance of crow's feet
Reduced knee stiffness
Promoted healthy hair thickness and growth

Ancient Nutrition Collagen is non-GMO, grass-fed and pasture-raised, cage-free and cruelty-free source, made without hormones. Chocolate flavored by organic cocoa processed with alkali.
Customer Reviews
This product has not yet been reviewed.